Samsonite Pop Up Travel Bassinette Cafe Creme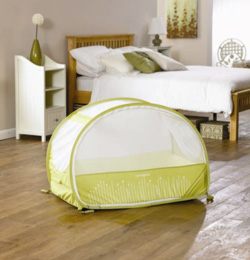 This clever pop-up design means that a small bag, barely 27cms across and weighing 0.8kg, contains a bassinet that is quickly assembled to 88cm long by 54cm wide.
This means that you can easily slip this cot into your luggage and be certain of a clean and comfortable environment for your baby on arrival. The cot has a cotton mattress and interior and is suitable for use up until your baby can sit up unaided.
Rental Price
Daily - KES 300
weekly - KES 1,100
Monthly - KES 3,200