BabyBjorn Active Organic Carrier Walnut/Khaki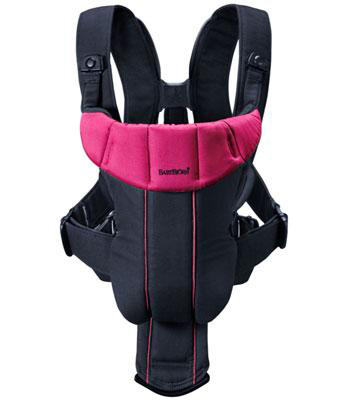 Baby Bjorn make everyday life easier for parents and children by developing products of outstanding quality, safety and style. The Baby Bjorn Active Baby Carrier keeps that important closeness between you and your baby while leaving your hands free. The BabyBjorn Active Baby Carrier is a sturdy baby carrier designed to carry heavier children for longer.
The comfortable lumbar support and the wide, padded shoulder straps provides an even weight distribution. The Active Baby Carrier provides excellent support for your little child's back and head, making sure their legs and arms are in a physiologically correct position.


Correct Position for your Child.
Physiologically correct position for your child's legs and arms.
Adjustable, Stable Head Support.
Secure support for your baby's head and neck. Can be folded down allowing your older child to be carried facing forward.
Easy to Put On and Take Off.
All adjustments are made from the front. The front section can be opened fully, allowing you to lift out your sleeping child without waking him or her.
Maximum Carrying Comfort.
Stable lumbar support provides comfortable support for your lower back.
Wide, padded shoulder straps distribute your baby's weight evenly over your back and shoulders.
Grows with your Child.
The practical sliding buckle makes it easy to adjust the baby carrier's size to your growing child.
Rental Price
Daily - KES 300
Weekly - KES 1,200
Monthly - KES 3,400